Sysfore creates custom application solutions that enable organizations to achieve a competitive advantage within the continuously changing technology world. Our development teams bring you experience across on site, mobile, web and cloud based platforms for multiple industries. We perform work for hire services which extends to any or all projects where technology is used to address gaps in the functionality provided by commercial applications, customize existing applications or create new applications.
Our Custom Application Development has helped many customers across the globe and across industries to design, deploy and run Microsoft .NET-based applications, Open Source Stack in LAMP, MEAN stack, Java technology stack etc that drive real, quantifiable business value.
Our excellent development and support teams give you the best execution of application development services. We come with vast experience in technology and meet any of your business constraints. Whether you need a complete software solution or just looking to augment your team with skilled developers, Sysfore has the solutions you need to take your applications to the next level.
We offer the complete range of value added services in the application development and customization field: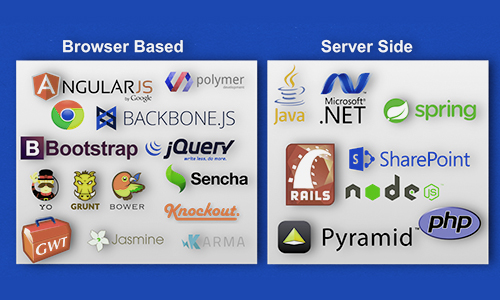 Custom Application Development Service Features
Predefined methodologies and frameworks
Customer focussed delivery
Structured and managed requirements definition process
Regular project updates to clients for review throughout the project lifecycle
Process oriented development methodology
Quality focussed
The Sysfore Approach to Application Development
Outline the solution
Define the solution architecture
Develop prototypes for demos/ POCs to users
Design solution details
Build the solution Validate the solution against client requirements
Rollout the solution across the organization and provide support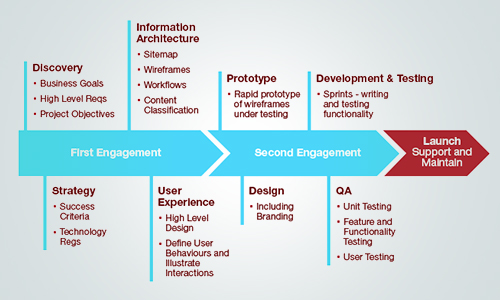 The Sysfore Advantage
Time and cost-effective customized applications that help organizations address functional gaps and achieve business goals effectively
Real time communication, collaboration, transparency and direct accountability
Scalable and extensible architectures that supports 24/7 business availability for global customers as it reduces development cycles and risks to a minimum
Sysfore's proven highest-quality processes for solving complex problems, mitigating risks, and achieving rock-solid ROI